© 2015 American Solutions for Business.All rights reserved.


Ph: (765) 288-8988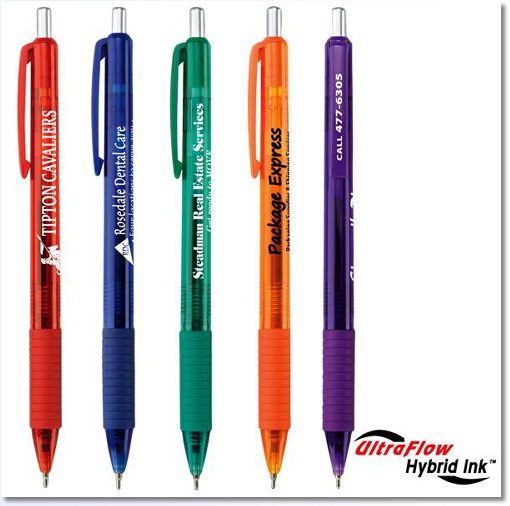 email: rchurch@americanbus.com

Eye catching, very smooth writing pens.
One of our favorites

Muncie, Indiana

The Challenger is a solid performer ready to meet the challenge of any writing task. Offered in five bright transparent colors with matching rubber grip and loaded with easy writing Ultra Flow Hybrid Ink

Product Translecent Color
Red, Blue, Green, Orange, Purple or assorted

Large Imprint size 2" x 1/2"

UltraFlow Hybrid InkTM
Combines the smoothness and consistent flow of gel ink and the quick drying duribility of ball point ink giving solid dense colored lines


Free Set up

Sale ends 12/31/18

Sale Priced - any quantity 500 & over only $.34 ea.